A photo has emerged as Nigerian police apprehend a suspected bandit in Imo State.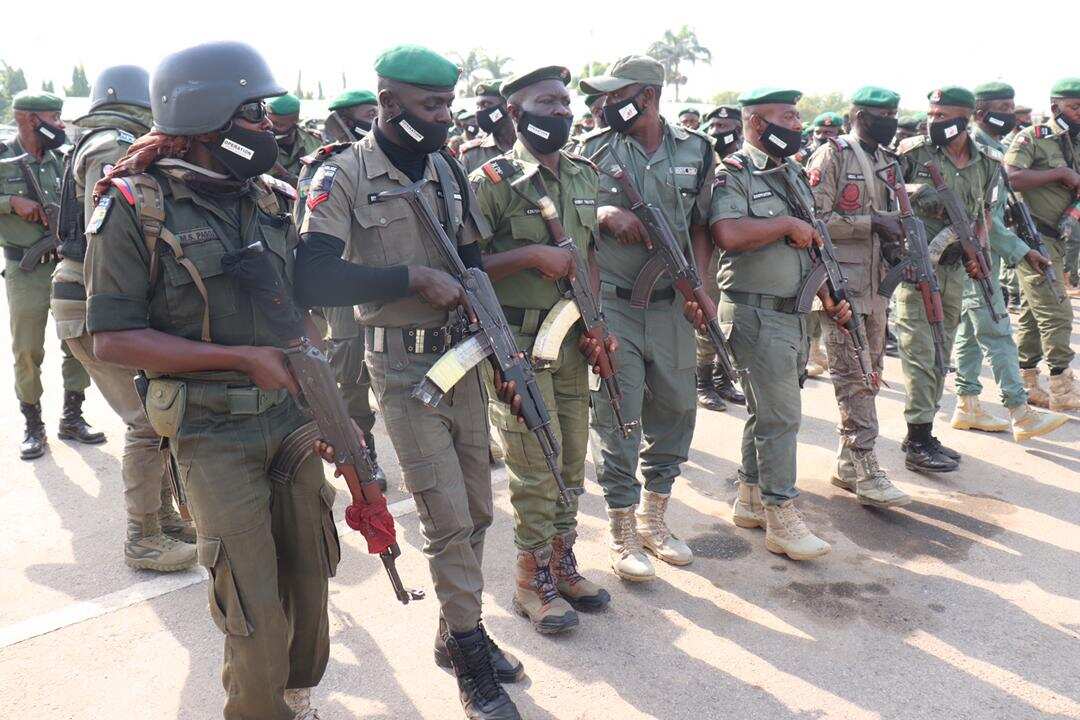 – The police have provided an update on the investigation into the attack on an Owerri Correctional Service facility. – A suspect, Michael Osundu, is being questioned in connection with the incident. – Police formations in the southeast have been attacked by unknown gunmen. Michael Osundu, a suspected bandit, has been apprehended in Imo state.
On Sunday, May 16, the Imo police command claimed that the suspect was one of the masterminds of the April 5, 2021 attack on the Nigeria Correctional Service Custodial Centre in Owerri, from which some inmates escaped. According to The Guardian, Orlando Ikeokwu, the command's spokesman, stated that the suspect, who claimed to be a police spy, was apprehended with one English pump action rifle and 26 live cartridges, as well as a pair of police uniforms bearing the rank of Deputy Superintendent of Police.
According to The Punch, the commissioner of police has reportedly ordered a full-scale investigation into the matter in order to determine his level of responsibility and possibly arrest other suspects. Meanwhile, Bauchi state Governor Bala Mohammed has declared that he knows where the country's bandits are hiding. According to PM News, he urged states and local governments to work with the federal government to address Nigeria's security challenges.
According to Legit.ng, Mohammed stated in Bauchi on Thursday, May 13, that the federal government could not address the challenges alone. In other news, retired Nigerian Army spokesperson Brigadier General Sani Usman has warned against politicizing security issues in the country. In light of the country's growing security challenges, the House of Representatives asked President Muhammadu Buhari on Tuesday, April 27, to declare a state of emergency immediately. However, Brigadier General Usman told Legit.ng that declaring a state of emergency on insecurity will not solve the current problems.
---
Share your story with us:, Whatsapp & Sms only: +2348135744019
PLEASE FOLLOW US BY EMAIL TO GET NOTIFIED ABOUT THINGS LIKE THIS
---
RELATED ARTICLE
#heardsmen, #ipob, #biafra, #mazinnamdikanu #Nigeria #ortom #Buhari #endsars #nyesom # wike #bokoharam #endsars #police #unknowngunmen