Wizkid is not taking it easy on Nigerian rappers (Na who make babanla vers na) he recently abused the rap community in Nigeria calling it dead genre of music and boring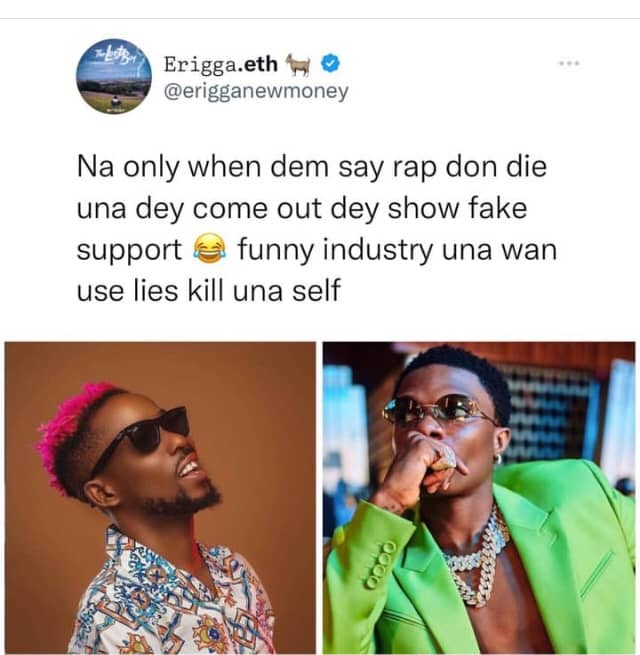 Since then Nigerian rappers has been seen replying to the artist in one way or the other
Again to further cause uproar he recently posted on snapchat with the caption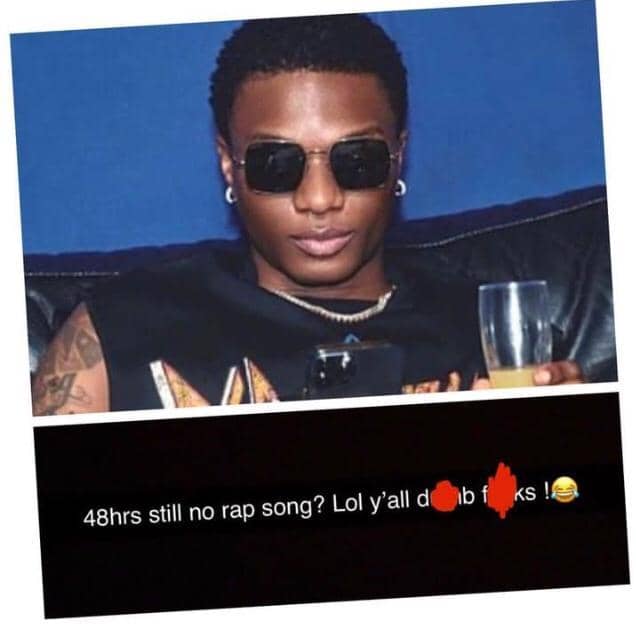 48HRS AND STILL NO RAP SONG? LOL Y"ALL DUMB FO*KS!
He further said that many rappers send him their rap video to watch but it boring and awkward and he might consider helping them as he's their father.
Amidst this controversy rapper MI ABAGA stood with the rap genre and defending it IN HIS WORDS
He wrote: "The energy around HIPHOP right now feels right.. I know most rappers are still not the most popular yet.. but right now is time for us to focus on the craft.. just keep getting better.. this year we did so well as a genre and next year we grow!!!!"
All these started when wizkid made this statement
"If I'm being honest, I don't listen to any other genre of music anymore. don't listen to rap that shit is boring to me. It's dead now, it's tired. These guys do the same shit, rap on the same beats and the same flows.
He said: "Afrobeats is the new pop, sold two million copies in America off of one song! Even some American artists don't have a diamond record.
PLEASE SCROLL DOWN AND COMMENT ON THIS TOPIC THANKS